Minimal Wait Times, Maximum Care - Your Go-To Private Neurology Clinic in Sydney
Our private practice is new. We focus on keeping our waiting times short by recruiting new specialists when needed. You don't have to wait any longer. With minimal waiting time, you can visit our neurologists in Sydney early.
Magdalena Amarilla
2023-05-21
My experience at Cura Clinic Drummoyne was first class service. Patients focused, excellent customer service. The Neurologist consultation and treatment was very helpful, sympathy, caring, understanding and supportive.
I just wanted to say a huge thank you to Dr. Winters. For years, I suffered from migraines that greatly impacted my quality of life, but Dr. Winters was able to diagnose and treat my condition. I am incredibly grateful and highly recommend him to anyone experiencing similar issues. Thank you again, Dr. Winters!
Olivia Sinning
2023-05-06
I had an excellent experience with Dr. Winters! He was incredibly caring and patient with me throughout my appointments, and I couldn't be more thankful for the care he provided. He took the time to answer all of my questions and concerns, and his expertise and professionalism were evident throughout. I highly recommend Dr. Winters to anyone looking for exceptional care from a compassionate and skilled doctor. Thank you so much, Dr. Winters
Clairmene Biram
2023-03-08
Very helpful and amicable people. Dr winters helps me with my health issues. Good listener, he also puts health before money. I appreciate that very much.
Dr Winters has been my neurologist for the past four years since I had my first stroke in 2019 and has been on my very challenging journey following my subsequent ones. He is an incredible talent who is pragmatic, caring and efficient. He puts his patient front and centre and always takes the time to discuss complex issues. He stays updated with the latest research and is innovative in his patient care. I couldn't recommend him highly enough!
Dr. Winters was outstanding and kept me well informed at every stage. Really glad I chose CURA Medical.
Graeme Blockley
2023-02-21
I have been suffering from an undiagnosed daily headache for nearly 3 years. Dr Winters is undoubtedly the most caring of all the neurologists I have seen in relation to my current condition. Not only is his 'bedside' manner commendable, Dr Winters is always actively listening and searching for a solution. He is also accessible by direct email (which is rare for a specialist) so we can quickly make decisions about medication etc. Highly recommend.
Corina O'Grady
2023-02-21
I can not recommend this specialist centre enough. Cura Medical by far have been the best medical experience I have come across in my years on this earth! Dr Timothy Ang was such a wonderful neurologist who made me feel like we were a team trying to resolve my pain rather than it just being my problem. Dr Ang has a wonderful person centered approach and is non judgmental, knowledgeable, approachable and friendly. I know this can not be the case with everyone but we were actually able to resolve my pain with a preventative medication and lifestyle changes. Dr Ang took the time to explain my issue and educate me on resolution. I never felt 'pushed' out the door with a script and always felt like I walked away with the power of knowledge each visit. Thank you so much and thank you for quite literally changing my quality of life completely around.
Maggie Hovorka
2023-02-20
I found Dr. Winters very friendly and proactive. He listens, is thorough and supportive. I have no hesitation in recommending him to anyone who needs a good neurologist.
Meet Our Expert Neurologists
Both Dr Winters and Dr Ang are appointed staff specialist neurologists at Royal Prince Alfred Hospital and are experts in stroke, TIA, related disorders and they are two of a handful of interventional neurologists that exist in Australia.
MBChB (Auckland) FRACP (Neurology)
CCINR (Neurology)
Staff Specialist at Royal Prince Alfred Hospital
As a specialist in interventional neurology, Dr Winters is highly trained in the use of minimally invasive, image-guided techniques to diagnose and treat diseases such as stroke, idiopathic intracranial hypertension, and aneurysms.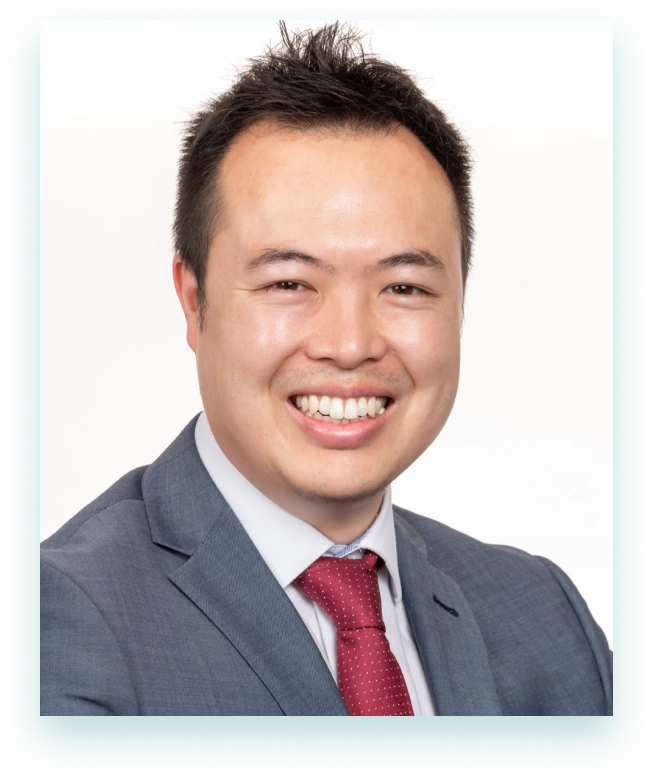 MBBS, FRACP (Neurology),
Head of Committee for CCINR
Staff Specialist at Royal Prince Alfred Hospital
Dr. Timothy Ang is a neurologist and interventionist at Royal Prince Alfred Hospital, Sydney. Dr. Ang uses cutting-edge medical imaging tests to diagnose and treat neurovascular and neurological diseases.
MBBS, BMedSci (Hons), MS,
PhD, FRANZCR, CCINR
Staff Specialist at St Vincents Hospital
Dr Bhatia is an interventional neuroradiologist who treats both children and adults. He is a world-leading clinician and researcher in paediatric neuro-intervention and has presented treatment changing research on stroke in children at the prestigious International Stroke Conference.
BSc (Hons I), MBBS (Hons I),
DPhil (York), FRACP
Staff Specialist at Gosford and Wyong Hospitals
Having trained at both Royal Prince Alfred and Liverpool Hospitals Chris has gained rich experience in the treatment of all types of neurological disorders and also maintains strong subspecialty interests in stroke and neurovascular illnesses, movement disorders, and neuromuscular diseases.
BSc (Adv) MBBS (Hon I), FRACP
Neurologist
Dr David Manser is a neurologist and is undertaking dual training in clinical genetics. He has garnered broad experience in looking after people with neurological conditions across Sydney and regional/remote Australia. He has interests in all aspects of general neurology, and has a specific focus on caring for patients and families with inherited neurological conditions that manifest across all ages including genetic muscle and neurodegenerative diseases.
BMedSc MBBS (Hons) FRACP PhD
General Neurologist
Dr Mahtab Ghadiri is a specialist in General Neurology and has subspecialist expertise in Multiple Sclerosis and other immune conditions of the central nervous system. Dr Ghadiri is a Staff Specialist Neurologist at St George Hospital. She is the Head of the Multiple Sclerosis clinic at St George Hospital and a Consultant Neurologist in the Multiple Sclerosis clinic at the Brain and Mind Centre/Royal Prince Alfred Hospital. She is a Conjoint Lecturer at the University of New South Wales.
Neurological Services We Provide For Patients
What does a Neurologist Treat?
Neurologists are specialists who treat diseases of the brain and spinal cord, peripheral nerves and muscles. Neurological conditions include but are not limited to epilepsy, stroke, multiple sclerosis (MS) and Parkinson's disease.
CURA Medical Specialists are experienced in diagnosing and treating patients with neurological disorders, including:
Neurological
Consultations
Urgent TIAs and
Stroke Reviews
Routine and Sleep
Deprived EEG
Ultrasound-guided
Peripheral Nerve
Cortisone Injections
Heartbug Monitoring
(30-day Holter)
Why Choose CURA
Medical Specialists
Our team offers an early assessment of neurological conditions, allowing for early and urgent treatments. Book with us today to get the support you need.
Your go-to private neurology clinic in Sydney
Rapid access to specialist neurology care
Wide network of neurologists for different neurological conditions – you'll get to see the best specialist
Exclusive access to some of the best diagnostic testing in Sydney
Leading-edge and accurate treatments
Nationally recognised
5-star reviews
How much does it cost for a Neurologist consultation at CURA Medical Specialists?
The consultation cost will vary depending on the service enquired, appointment duration, medicare availability and other factors. Please use this calculator to get an estimate of your cost on the day of your consultation.
We are grateful for the trust demonstrated by the GPs when they allow us to care for their patients. We pride ourselves in communicating with the referring physician and health care professional before and after we see their patient.
Our Location and Contact Details
Level 3, Suite 3.2 – 135 Victoria Rd
Drummoyne NSW 2047
PO Box 623 Drummoyne 1470
(02) 9475 5085
How to Arrange a Consultation
With Us in Drummoyne, Sydney
If you'd like to arrange a consultation appointment with us, it couldn't be easier:
The specialist will take a detailed and thorough history about your neurological problem/s, perform a comprehensive physical examination and examine test results that are already available.
Our secretaries will arrange the tests for you in advance before you leave. This is so that we can arrange for a timely follow-up after the tests and the results are available for review.
Clinical Services Affiliation
If you have any more questions regarding any of our full range of services, you can contact us today. Below are our most frequently asked questions which may also provide you with the information you're looking for:
There are a number of top neurologists in Sydney, but Dr. Ang and Dr Winters are two of only a handful of interventional neurologists that exist in Australia.
Neurologists can treat a vast range of neurological disorders, depending on the individual patient's needs.
You are likely to be referred to a neurologist if you're having symptoms that could be caused by a neurological condition.