Leading the Charge Against Stroke
and Neurological Disorders
We provide convenient and early access to specialised neurology care when you need it.
As interventional neurologists at a large tertiary institution, we have exclusive access to some of the best diagnostic testing in Sydney.
Access to an extensive specialist network
We have excellent relationships with our colleagues in other areas of neurology and neurosurgery. We'll ensure you get to see the best person to provide you with specialised care.
The diagnosis and treatment of neurological disease has grown so much in the past few decades. Many areas of neurology have evolved their respective areas of expertise. Many neurological conditions can be treated appropriately without seeing a sub-specialist expert.

However, when certain disorders become hard to treat it may be necessary for patients to be seen by experts in that area. We have excellent relationships with our colleagues in other expert areas of neurology and because the most important part of our mission is to ensure patients receive the best care we will be confident in referring you to the appropriate expert.

Both Dr Winters and Dr Ang are appointed staff specialist neurologists at Royal Prince Alfred Hospital and are experts in stroke, TIA, related disorders and We are two of a handful of interventional neurologists that exist in Australia.

If you require any procedures that can be performed by us, we will be able to organise at Royal Prince Alfred Hospital for you without cost.
MBChB (Auckland) FRACP (Neurology) CCINR (Neurology)
Dr. Winters is a fellow of the Royal Australasian college of physicians with specialist training in neurology with four additional years of training in interventional neurology which included a year of fellowship in Interventional Neuroradiology at the Erlanger Medical Center in Tennessee.

As a specialist in interventional neurology, Dr. Winters is highly trained in the use of minimally invasive, image-guided techniques to diagnose and treat diseases such as stroke, idiopathic intracranial hypertension, and aneurysms.

He is able to perform minimally invasive corticosteroids spinal injections for neck and lower back pain as well.

Dr. Winters is also specialist in general neurology.

(5/5 stars)
19
ratings
100%
would recommend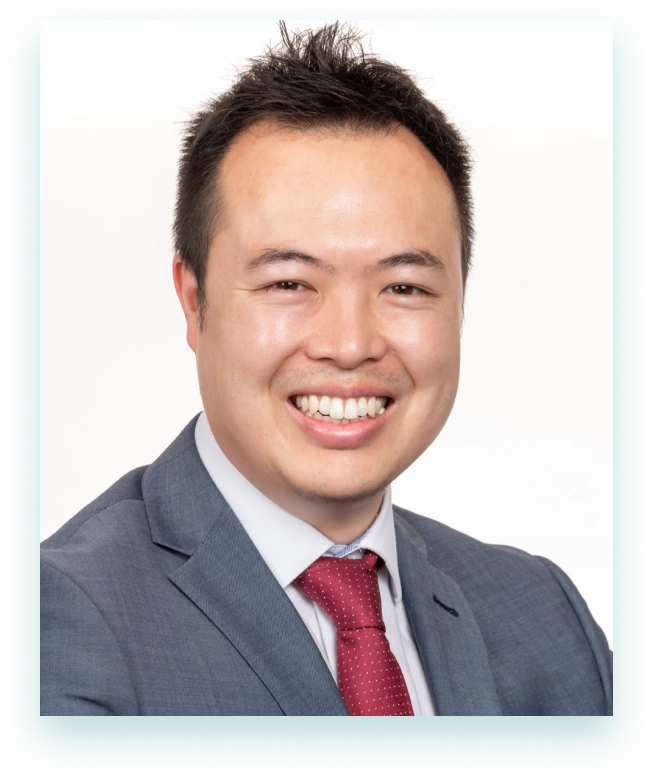 (5/5 stars)
22
ratings
100%
would recommend
MBBS, FRACP (Neurology), Head of Committee for CCINR
Dr. Timothy Ang is a neurologist and interventionist at Royal Prince Alfred Hospital, Sydney. Dr. Ang uses cutting-edge medical imaging tests to diagnose and treat neurovascular and neurological diseases.

When it comes to strokes, every second counts. That's why for Dr Ang, his research interests revolve around streamlining and improving access to hyperacute stroke therapies using Telestroke tech and retrieval networking, where doctors can perform real-time and remote diagnosis and treatment to a stroke patient, which dramatically speeds up the delivery of care.

Dr Ang's interests include idiopathic intracranial hypertension, headache, migraine, aneurysms and he is also a specialist in general neurology.
MBBS, BMedSci (Hons), MS, PhD, FRANZCR, CCINR
Dr Kartik Bhatia is an interventional neuroradiologist who treats both children and adults. Dr Bhatia works with the Sydney Children's Hospital Network and Macquarie University Hospital as a neuro-interventionist, and is also a staff specialist neuroradiologist at St Vincent's Hospital. He is a world-leading clinician and researcher in paediatric neuro-intervention and has presented treatment changing research on stroke in children at the prestigious International Stroke Conference, with multiple publications in JAMA Neurology and the American Journal of Neuroradiology. 
Dr Bhatia undertook extensive fellowship training at Royal Prince Alfred Hospital, Royal North Shore Hospital, Toronto Western Hospital, and The Hospital for Sick Children in Toronto, Canada. Dr Bhatia is dedicated to ensuring that his patients, whether they are children, adults, or families, are treated in a caring environment where their concerns and questions are listened to and addressed. As a father of three boys, he understands the need for children to be cared for by a team that are sensitive to their needs and worries. Dr Bhatia's interests include vascular malformations, Vein of Galen malformations, dural fistulae, AVMs, and brain aneurysms. Combining his skills in both interventional and diagnostic neuroradiology, Dr Bhatia also provides advice on familial screening for brain aneurysms. He is listed on the Australian Vascular Anomalies Network (AVAN) website as an expert in vascular malformations (https://avan.org.au/find-a-specialist/).
BSc (Hons I), MBBS (Hons I), DPhil (York), FRACP
Chris graduated from the University of Sydney with First Class Honours in medicine in 2013, having previously been awarded First Class Honours in neuroscience from the University of Nottingham and a DPhil (PhD) in behavioural neuroscience from the University of York (UK).
Having trained at both Royal Prince Alfred and Liverpool Hospitals Chris has gained rich experience in the treatment of all types of neurological disorders and also maintains strong subspecialty interests in stroke and neurovascular illnesses, movement disorders, and neuromuscular diseases. Chris has also undertaken fellowship training in medical botulinum toxin therapies, and runs a clinic treating conditions such as chronic migraine, hemifacial spasm/blepharospasm, cervical dystonia, tremor, and spasticity. As a Senior Lecturer at UNSW Chris is a recognized leader in research with more than 70 publications and ~700 citations, a named investigator on >10 clinical trials, and has won competitive research grant funding from the NHMRC.
BSc (Adv) MBBS (Hon I), FRACP
Neurologist
Dr David Manser is a neurologist and is undertaking dual training in clinical genetics. He has garnered broad experience in looking after people with neurological conditions across Sydney and regional/remote Australia. He has interests in all aspects of general neurology, and has a specific focus on caring for patients and families with inherited neurological conditions that manifest across all ages including genetic muscle and neurodegenerative diseases.
BMedSc MBBS (Hons) FRACP PhD
General Neurologist
Dr Mahtab Ghadiri is a specialist in General Neurology and has subspecialist expertise in Multiple Sclerosis and other immune conditions of the central nervous system.
Dr Ghadiri trained in Neurology at the Royal Prince Alfred and Westmead Hospitals. She completed Multiple Sclerosis clinical and research fellowships at both the Brain and Mind Centre, Sydney, and the Montreal Neurological Institute and McGill University, Montreal, Canada. She completed her PhD at the University of Sydney, investigating the effect of Multiple Sclerosis drug treatments on immune cells.
Dr Ghadiri is a Staff Specialist Neurologist at St George Hospital. She is the Head of the Multiple Sclerosis clinic at St George Hospital and a Consultant Neurologist in the Multiple Sclerosis clinic at the Brain and Mind Centre/Royal Prince Alfred Hospital. She is a Conjoint Lecturer at the University of New South Wales.
Clinical Services Affiliation