What are Arteriovenous Malformations (AVMs)?
Our expert team of neurologists at CURA Medical Specialists are able to diagnose, assess, and offer the latest in Arteriovenous Malformations endovascular treatment.
Arteries carry oxygenated blood from the heart to the rest of the body, as well as to the brain, while veins carry oxygen-depleted blood back to the heart and lungs. Arteriovenous Malformations (AVMs) are abnormally formed clusters of blood vessels connecting arteries directly to veins. The vessels, especially veins in an AVM are abnormal, and exposed to higher than normal levels of blood flow and pressure and thus can be prone to rupture or burst.
AVMs are one of 4 types of vascular lesions that affects the central nervous system.
The complications of AVMs
If left untreated complications may occur, which can be severe and even fatal. Therefore treatment should be seriously considered when deemed appropriate. Complications can include:
Stroke


Numbness in part of the body
Problems with speech or movement

In children, developmental delays
Hydrocephalus (accumulation of spinal fluid within the brain due to pressure on the normal spinal fluid pathways)
Small risk of death from haemorrhage
What are the signs and symptoms of an AVM?
Most symptoms from an AVM are caused by either rupturing of the blood vessels resulting in bleeding or seizures caused by the AVM themselves or from bleeding as well. Any of these symptoms from a known AVM should prompt emergency medical attention.
Progressive loss of neurological function
Nausea and vomiting
Seizures
Loss of consciousness
Paralysis in one part of the body
Loss of coordination
Vision problems
Problems with speech or understanding language
Unusual sensations such as numbness, tingling or sudden pain
Neurological disorders may be experienced if AVMs are left undiagnosed and untreated.
AVMs can be diagnosed using various methods. One or more of these methods can be used to make a final diagnosis. The most common are:
MRI scans
CT brain scans
Cerebral angiography
How can the medical experts at CURA treat your AVM?
As there are currently no medications that directly treat AVMs, the main method of AVM treatment in Sydney is surgery, endovascular embolisation, stereotactic radiotherapy or a combination of these modalities.
Our specialists will assess your specific situation and recommend the treatment that best suits your individual condition.
Cerebral AVM treatment in Sydney can be done using one or more of the following options:
Endovascular Treatment
Endovascular embolization treatment is a surgical technique, and often the first step in a treatment plan before attempting other types of surgery. During this procedure, a catheter is inserted into the groin area and then moved to the area of the AVM. Once there, a glue-like substance is released into the AVM and blocked off so that blood can no longer flow through it.
Surgical Treatment
Surgery is the only known cure for this condition. An incision is made near the AVM and once the surrounding arteries and veins are sealed off so they do not bleed, the AVM is removed and blood flow is redirected to normal blood vessels.
Radiation Therapy
Gamma Knife Radiation Surgery can be used to treat AVMs. Although it is referred to as surgery there are no incisions made. A highly focused beam of radiation is delivered to the treatment area. This is useful, especially in cases where the AVM is situated in a position that requires complicated brain surgery.
MRI and CT Scans can be used to diagnose AVM.
How much does AVM treatment cost in Sydney?
The consultation cost will vary depending on the service enquired, appointment duration, medicare availability and other factors. Please use this calculator to get an estimate of your cost on the day of your consultation.
Why you should choose CURA for your AV Malformation treatment specialists
Our expert specialists, Dr Winters and Dr Ang are both appointed staff specialist neurologists at Royal Prince Alfred Hospital and are experts in stroke, TIA, and other neurovascular disorders. They are two of a handful of interventional neurologists that exist in Australia, so you can be assured you are in good hands with CURA Medical Specialists.
MBChB (Auckland) FRACP (Neurology)
CCINR (Neurology)
Dr Hugh Stephen Winters is a specialist in general neurology, a fellow of the Royal Australasian College of Physicians with specialised training in neurology with four additional years of training in interventional neurology. Dr Winters is highly trained in the use of minimally invasive, image-guided techniques to diagnose and treat diseases such as stroke, idiopathic intracranial hypertension, and aneurysms.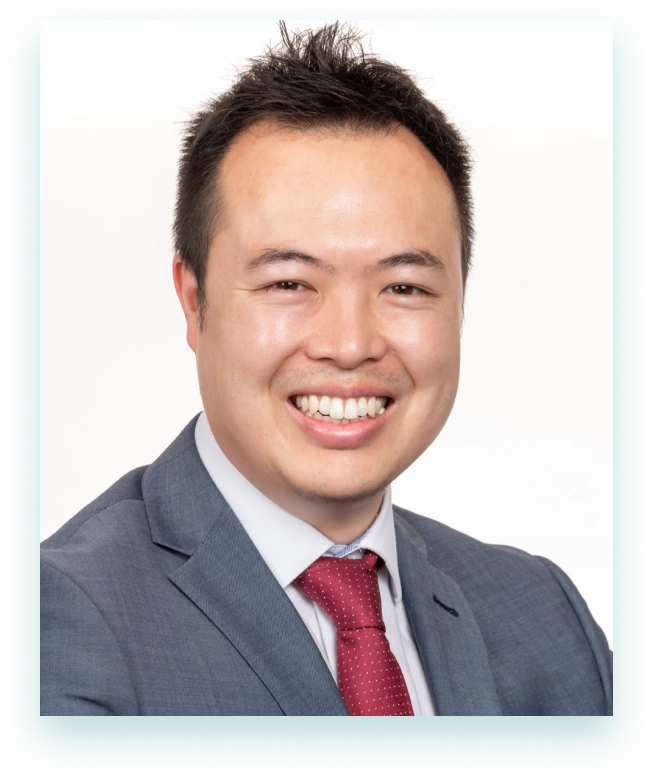 MBBS, FRACP (Neurology),
Head of Committee for CCINR
Dr Timothy Ang is a neurologist and interventionist at Royal Prince Alfred Hospital, Sydney. Dr Ang uses cutting-edge medical imaging tests to diagnose and treat neurovascular and neurological diseases and his interests include idiopathic intracranial hypertension, headache, migraine and aneurysms.
Below you can find our most frequently asked questions about AVMs:
How to book an appointment with us
Please book your appointment with CURA Medical Specialists using one of the following convenient options: