Epilepsy is one of the most common yet serious neurological conditions worldwide and affects people of all ages, genders, races and social backgrounds. Epilepsy is a treatable disorder that can be managed through lifestyle changes, medications and sometimes surgery. Correct treatment requires a thorough assessment and accurate diagnosis.
Without treatment, epilepsy increases the risk of serious injury and death. So if you or a loved one has epilepsy and are looking for a highly qualified epilepsy neurologist in Sydney, you can contact the experts at CURA Medical Specialist at their epilepsy clinic for efficient diagnosis, treatment and advice.
Epilepsy is a neurological condition that causes recurring, unprovoked seizures. The electrical signals in the brain become scrambled for a short period of time, leading to sudden bursts of electrical activity causing seizures. A person is diagnosed with epilepsy if they have recurring seizures or have a high risk of having another seizure after the first attack. For most, epilepsy is a life-long condition.
Seizures are caused by electrical signals in the brain becoming scrambled.
Factors that can cause epilepsy
There are a number of factors that can cause epilepsy:
Brain tumours
Drug abuse or alcohol misuse
Severe head injury
Family history of epilepsy
Previous brain surgery
Brain infection
Lack of oxygen during birth
Risk factors that may cause an epileptic seizure
There are many risk factors that you need to be aware of that can cause a seizure:
Stress
Lack of sleep
Hormonal changes
Toxic substances (e.g. alcohol, illicit drugs)
Certain medications
Flashing lights (in certain rare types of epilepsy)
It's imperative that you're aware of the causes, symptoms and risk factors of epilepsy.
Symptoms of epileptic seizures
CT and MRI scans are used to diagnose epilepsy. They can identify if there is anything in your brain that could cause seizures.
It's important to remember that seizures affect people in different ways, depending on which part of the brain is involved. The possible symptoms include:
Epileptic fit (uncontrollable shaking)
Staring blankly into space unaware of what's around you
Collapsing to the floor
Unusual smells or tastes
Tingling feeling in your arms or legs
How epilepsy is diagnosed
There are a few different ways a doctor can diagnose patients with epilepsy:
History and examination
The most important aspect of diagnosis is an accurate and thorough history and examination. A neurologist will ask detailed questions about the spells themselves and the circumstances in which they occur. They will also take a detailed history of other medical conditions, medications and lifestyle and will also perform a physical examination to look for any evidence of neurological disturbance.
Blood tests
Blood tests are used to look for any medical conditions that might be causing epilepsy. At the same time, they can also be used to discover if seizures are not caused by epilepsy but by another medical condition such as diabetes.
EEG
An EEG (electroencephalogram) test is the most common. A qualified technician will place sensors on your scalp to record the electrical activity in your brain. This will check to see if there are any abnormal brainwave patterns which can provide the neurologist with important information.
CT/MRI
A CT/MRI scan will not be able to show that you have epilepsy. However, it can be used to detect if there is anything in your brain, such as scar tissue, a tumour or a damaged area, that could be the cause of epilepsy.
There are a few different forms of epilepsy treatment:
Anti-seizure medications
Anti-seizure medications (ASMs) are the most common way that epilepsy is treated. Unfortunately, they don't cure the disorder but aim to prevent further seizures. There are different types of ASMsand the prescribed medication will depend on several factors such as seizure type, age, gender, and other medical conditions.
March 26 is epilepsy awareness day and aims to increase the public's knowledge of a neurological condition that affects nearly 50m people worldwide.
Surgical options
In specific circumstances, surgery can be performed to remove the part of the brain responsible for triggering seizures. In difficult-to-manage epilepsy, another surgical procedure can be performed to put a small electrical device inside the body to help control seizures.
Special diet
The ketogenic diet reduces the amount of glutamate in the brain and enhances the synthesis of GABA (a neurotransmitter that blocks impulses between nerve cells in the brain), making it less likely for a seizure to occur. The diet can also reduce inflammation in the brain which can lead to seizures. It is important to discuss with your neurologist before embarking on any major dietary changes.
How much does epilepsy treatment cost in Sydney?
The consultation cost will vary depending on the service enquired, appointment duration, medicare availability and other factors. Please use this calculator to get an estimate of your cost on the day of your consultation.
Why Choose CURA Medical Specialists as your epilepsy clinic in Sydney?
Both Dr Winters and Dr Ang are appointed staff specialist neurologists at Royal Prince Alfred Hospital, and have expertise in the management of epilepsy and other neurological disorders. Their mission is to provide their patients with the best care possible for their neurological conditions.
MBChB (Auckland) FRACP (Neurology)
CCINR (Neurology)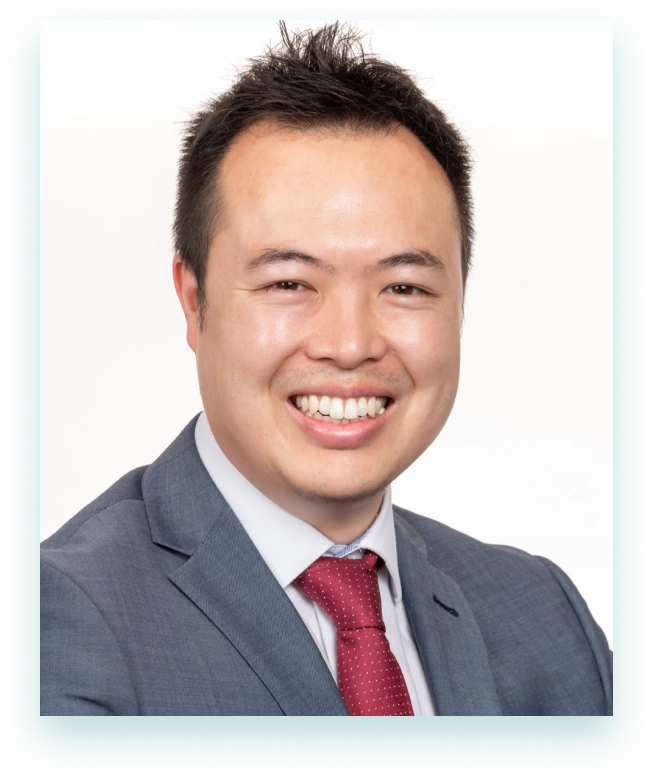 MBBS, FRACP (Neurology),
Head of Committee for CCINR
Dr Timothy Ang, is also an interventional neurologist with additional fellowship training in interventional neurology. He is a Staff Specialist at Royal Prince Alfred Hospital in Sydney. Dr Ang uses cutting-edge medical imaging tests to diagnose and treat neurovascular and neurological diseases.
Below you can find the questions we are most frequently asked at our epilepsy clinic in Sydney:
How to schedule a consultation
Booking an appointment with us couldn't be easier. Simply book online and select your preferred date and time. Our friendly staff will then get back to you with a confirmation of your appointment. You can also call us at (02) 7906 8356 or reach us on live chat.
We are conveniently located at Drummoyne Specialist Centre, Level 3, Suite 3.2 – 135 Victoria Rd, Drummoyne NSW 2047.