What are Nerve Conduction Studies (NCS)
and Electromyography (EMG)?
If you have signs or symptoms of a muscle or nerve disorder, your doctor may refer you to a Neurologist to have electromyography or nerve studies. Our expert neurologists at CURA Medical help to diagnose and manage neurological disorders that may be causing your symptoms.
These tests measure the electrical activity in your muscles and nerves to pinpoint if you have a disorder in one, or both, of these systems. The tests can be performed separately but are often run concurrently.
A Nerve Conduction Study, or NCS, measures how fast and how efficient your body's electrical signals travel through your nerves, essentially it tests your nerve conduction velocity and nerve signals.
Electromyography (EMG) tests the electrical activity in your muscles when they are active and at rest.
A Nerve Study may be necessary if you are suffering from numbness, tingling or pain in your upper and lower limbs, hands, feet, or face.
Why are these tests conducted?
You may be experiencing a wide variety of symptoms and these tests can help measure nerve function and potentially identify a cause for your symptoms.
A neurologist may conduct these tests if you have any signs or symptoms that could indicate you have a nerve or muscle disorder:
Muscle twitching, weakness, pain or cramps
Numbness or tingling in your lower limbs, feet, upper limbs, hands or face.
Paralysis or palsy of a particular part of your body
How to prepare for Nerve Studies
After your initial consultation, you will be booked for your procedure and given instructions on how to prepare.
Both of these treatment options require you to wear loose, comfortable clothing on the day and avoid the use of creams or emollients for the few days before the tests. If you are on blood thinners, such as warfarin, you will need to inform us before the procedure.
What is the procedure for
NCS and EMG on the day?
Thin needle electrodes are inserted into your muscle to measure the electrical activity in your muscles.
On the day our friendly staff will check you into the clinic and ensure you are ready for your procedure.  If your doctor has requested both tests, the nerve conduction study will be completed first.
What is the procedure for Nerve Conduction Studies (NCS)?
The nerve conduction study is non-invasive and safe.
You will be asked to lie down on the bed or chair and a stimulating and recording electrode will be attached to your skin, generally over the area of the nerve that your doctor wishes to be tested. You will need to be as still as possible whilst the test is conducted to improve the quality of the recordings.
  The time taken for the electrical impulse to travel from the stimulating electrode, through the nerve and to the recording electrode is used to calculate the conduction velocity. If a nerve is abnormal, this electrical impulse can travel at a slower speed or not travel at all through the nerve.
The NCS is not painful but may be uncomfortable for some patients, but you may experience a slight tingling sensation from the mild electrical impulse. It is important to emphasise that as a patient you have complete control and can stop the testing at any time.
What is the procedure for Electromyography (EMG)?
Electromyography is more invasive than nerve conduction studies. This test requires a small needle, (typically similar in size to acupuncture needles)  to be inserted into the muscle tissue.  The needle electrode is like an antenna listening to the normal electrical activity produced by the muscle when it is relaxed and actively contracting. Your doctor will ask you to move into certain positions and the machine will record electrical stimulation during muscle activity and at rest.
This diagnostic procedure can have some minor discomfort and slight pain at the needle EMG site.
What to expect after the Nerve Studies
Generally, you can return to your regular activities that same day. You may, however, have
some minor bruising at the needle insertion sites that will fade over the next few days.
What do the results mean and
what are my next steps?
Once all your test results have been analysed, you will have a follow-up appointment to discuss the results and what they mean. Your referring doctor will inform you of your diagnosis and tailor a treatment plan based on your symptoms, medical history and test results.
What nerve disorders and electrical activity are being tested?
There are several things an abnormal EMG or NCS can indicate, from muscle disorders and issues with your spinal cord to nerve damage and nerve injury. Some examples include;
Carpal Tunnel Syndrome
Herniated disc causing compression of spinal nerve roots
Chronic inflammatory demyelinating polyradiculoneuropathy (CIDP)
Guillain-Barre Syndrome
Myasthenia Gravis
Muscular Dystrophy
Charcot-Marie-Tooth Disease
Amyotrophic Lateral Sclerosis (ALS)
What is the cost of Nerve Conduction Studies?
The consultation cost will vary depending on the service enquired, appointment duration, medicare availability and other factors. Please use this calculator to get an estimate of your cost on the day of your consultation.
Why choose CURA Medical Specialist for nerve studies?
At CURA Medical Specialists, our neurology team specialise in diagnosing and treating nerve damage and muscle disorders. Our team of two experienced interventional neurologists in Sydney, Australia provide patient-centred care and are passionate about ensuring the best health outcomes for their patients.
Dr Hugh Stephen Winters and Dr Timothy Ang are staff specialists at Royal Prince Alfred Hospital so they can provide further outpatient or inpatient care there if needed.
Meet our friendly and professional team
MBChB (Auckland) FRACP (Neurology)
CCINR (Neurology)
Dr Hugh Stephen Winters is a highly trained interventional neurologist, skilled at minimally invasive techniques to diagnose and treat stroke, idiopathic intracranial hypertension and aneurysms.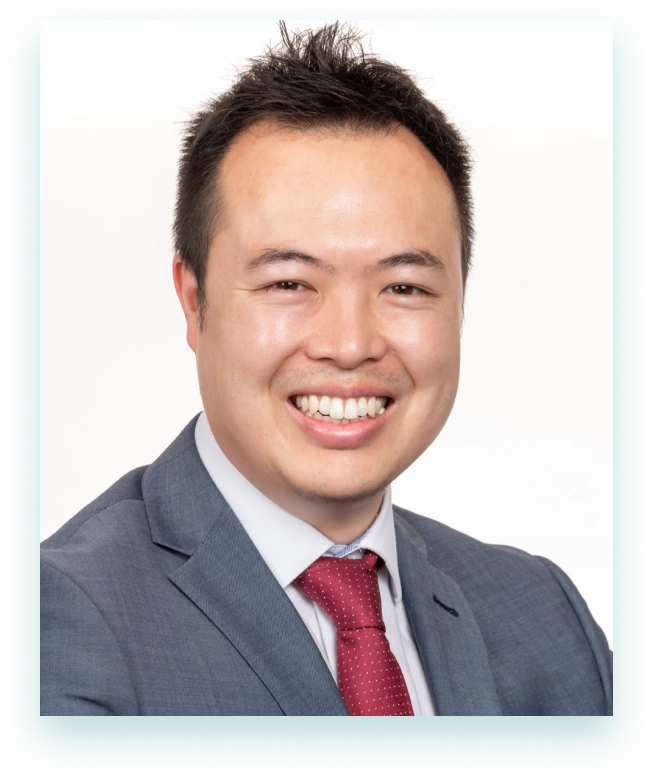 MBBS, FRACP (Neurology),
Head of Committee for CCINR
Dr Timothy Ang is a highly skilled interventional neurologist who uses cutting-edge medical imaging to diagnose and treat neurovascular and neurological diseases, including stroke, intracranial hypertension, headache, migraine and aneurysms.
For more information please read our most frqeuently sked questions:
How to schedule a consultation
Booking an appointment with us couldn't be easier. Simply book online and select your preferred date and time. Our friendly staff will then get back to you with a confirmation of your appointment. You can also call us at (02) 7906 8356 or reach us on live chat.
We are conveniently located at Drummoyne Specialist Centre, Level 3, Suite 3.2 – 135 Victoria Rd, Drummoyne NSW 2047.